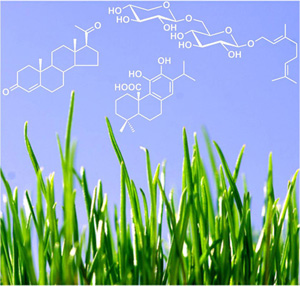 Natural product chemistry consists of the compounds produced by any living organisms or the substances produced by the chemical synthesis within the organism. Natural products are proving to be very useful in our day to day life as it is also used for optimization of "chemical warfare" against prey or predators or competing organism.
Natural products are widely used in fields of Biotechnology, Drug discovery, Pharmacognosy, Biochemical pharmacology, Analytical biochemistry, adrenergic drugs and Metabolism.
There are 15 new natural product-derived drugs launched during the years 2000-2003 and 15 more products were on clinical trials. Every natural product is derived on the basis of these contents as follows- Carbohydrates, Lipids, Proteins and Amino Acids and Nucleic Acids.